Need a little help?
Don't be shy - get to know us better.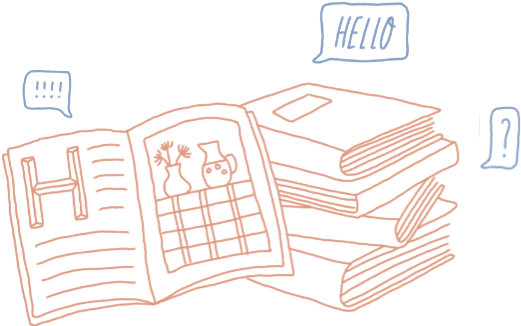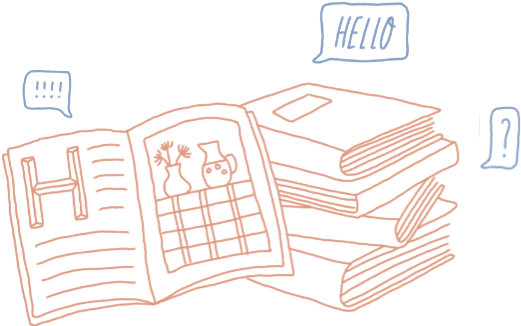 Need a little help?
Don't be shy - get to know us better.
Frequently asked questions
Got more questions?
Contact us through this form
Hmlet 101
So, what exactly does Hmlet do?
We're here to make hassle-free living happen - for all lifestyles and life stages! So whether you're looking to... Move into a new home and join an amazing community, Rent quality, custom-made furnishings with Hmlet Furniture, Get a full-service interior redesign for your home with Hmlet Interiors, Lease your property and start earning with ease as a Hmlet landlord, … well, you're in luck - we've got it all covered.
What is a Hmlet member and what does it include?
When you move in with us, have an ongoing Hmlet Furniture subscription or start leasing out your property as a Hmlet landlord, you're considered a Hmlet member! As a move-in member, your membership includes custom-designed homes, Wi-Fi, cleaning and maintenance, special membership deals, access to all our community events and the assistance of our Member Experience Managers whenever you need. As a Hmlet Furniture subscriber, you'll get to enjoy our catalog of sustainably-sourced, custom-built furnishings without having to commit to a full purchase. And as a Hmlet landlord, you're set up for a seamless leasing experience that takes all the worry out of your hands. Just sit back and start earning!
What are the different types of homes that Hmlet has to offer?
We pride ourselves on having something for everyone! With both coliving and private apartments available depending on your preferences, you'll have plenty of options. For short term stays starting from 6 nights, opt for Hmlet Boutique properties. For longer-term living, usually with a minimum 3-month stay, we have Hmlet original and Hmlet Listed properties. Hmlet original homes are fully designed with our signature aesthetic, while Hmlet Listed locations are meticulously curated to match our standards of interior design and furnishing.
Am I committing to anything if I schedule a viewing with Hmlet?
Not at all! We know choosing a home is a big decision to make, which is why all our viewings are obligation-free.
What can I expect in my new home?
Whether it's a room in a coliving home or a private apartment, you can choose your preferred level of furnishment - all the way from unfurnished to move-in ready. Everything else, including utilities, Wi-Fi and air-conditioning - will be in perfect working condition for when you arrive!
Is Hmlet pet-friendly?
We're proud to offer pet-friendly accommodations! Our private apartments allow for pets, so you can find a home here that's perfect for both you and your animal companions. Just let us know beforehand so we can ensure everything is in order for your move-in.
Is cooking allowed?
Of course! We only ask that you share some of your culinary treats with your housemates and neighbours whenever you can!
Support and requests
Is there a handy Hmlet app I can use during my stay?
We're so glad you asked! Our members-only Hmlet app is going to be your new best friend during your stay. You can start a chat with your housemates, RSVP to the latest events, contact your Member Experience Manager, request for housekeeping services and much more.
During my stay, who should I speak to if I need anything?
You'll have a dedicated Member Experience Manager during your entire stay! They'll help you get settled into your new home and check in on you every so often to make sure you're happy and comfortable. Should you ever need assistance or have a question, simply reach out to them via the Hmlet app and they'll gladly help you out.
What do I do if I have an emergency during my stay?
We've prepared a contact list of emergency numbers for you - it would be behind the front door of your apartment. For other emergencies, you can report them using your mobile through the Hmlet app!
Community
Is it possible to get to know my flatmates before I move in?
Whenever we can, we'll arrange for a suitable timing for physical viewings, so you can meet your potential flatmates before you move in!
What's the community like? Will I fit in?
There's room for everyone in our community! Our Hmlet members come from a diversity of backgrounds, cultures and perspectives, from all over the globe. You can meet them all through our events, which cater for a variety of interests and experiences. It's a really great way to connect and collaborate with more amazing, like-minded individuals.
Terms and payments
Is there a minimum stay I have to commit to?
For most of our homes, we have a minimum 3-month stay for coliving properties - with exceptions for some of our Hong Kong, Australia and Japan properties. If you prefer a shorter stay, our Boutique properties have a minimum stay of just 6 nights!
What documents are required for my stay?
We'll need a copy of your passport/identification card, and, for non-locals, a copy of your valid visa/employment pass. That's it!
Do I need to pay a security deposit?
Yes, we'll need to hold onto 1 month's worth of rent as your deposit. It'll be fully refunded within 30 days of your move-out date, unless there are any damages or costs incurred.
Can my deposit be refunded to a different/overseas bank account?
Absolutely! We can refund your deposit to any account that you provide us with.
Can I pay my deposit/invoice after I move in?
As per common legalities, we require the security deposit amount to be paid before you move in. Your invoice can be paid a few days after your move in (through your account from abroad or after you open your bank account).
Can I pay my deposit/invoice with a credit card?
Yes! However, please note that a 3.5% processing fee will be charged.
Do I need to serve notice if I choose to vacate my apartment?
Whether you're leaving the country, or would like to transfer to another property or neighbourhood, please let us know at least 30 days in advance.
When is rent due?
Rent is due on the 1st of every month. If you move in mid-month, your rent will be pro-rated from the day of the month you moved in with us.